Fairlady Parts from Rallye Enterprises, Ltd.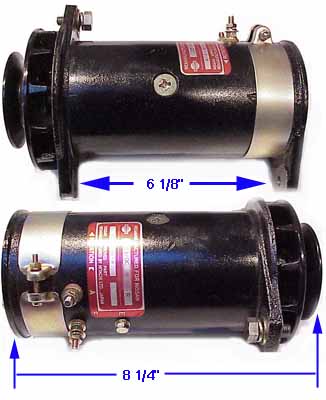 Datsun Fairlady GENERATOR 63 1500 #231-01

..

Actually this particular generator is for a Datsun 320 truck, but it is the closest we have found to being correct. Check the mounting measurements and compare to yours to be sure. Not too many parts around for the early 60 cars and trucks. This part is only sold with the regulator 235-01. This is a Nissan "Remanufactured" Unit, which most of the time means it is new. When they started their "rebuilt" program to compete with USA independents, they had no cores to use and just slapped labels on their new stuff to make them "rebuilt". Sounds silly on the surface but I learned in the 70s that many people will not buy a "new" unit, they want a "rebuilt" to save money, no matter HOW LOW the cost of the new. We picked up a pile of new starters at the price of the solenoid, couldn't sell the things for $30! So we began quoting the "correct" price for a new starter that Nissan had at the time and said we had a "rebuilt" for $30. Sure sold them then, and boy no one complained about the quality! There are no marks on this indicating any previous installation. Current boxes of Nissan "remanufactured" parts have a disclaimer that "some boxes may contain NEW parts." Many "remanufactured" parts only have a $5 core charge. Doesn't sound like they really want the cores back does it?

..
---
| | | | |
| --- | --- | --- | --- |
| | | | |
| | | | |