Fairlady Parts from Rallye Enterprises, Ltd.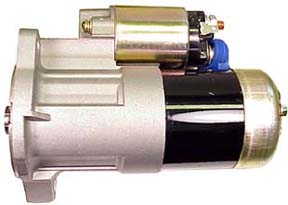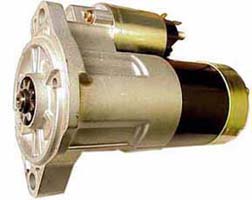 New Datsun Sports STARTER
1600/2000 and RL411 #233-23
This starter will work with *headers, as do all the starters we sell. This new starter uses a much newer technology than the conventional units; and puts out more effective torque, with less size and weight. (I think they are actually rated the same as the "old style" starters...) This also fits the RL411 sedan and wagon with the "R" 1600 engine and cars with the H or G engine as long as they are NEGATIVE GROUND systems; not POSITIVE GROUND like the 1500 roadster was.

No core exchange required.

These are usually about 7 1/4 inches long from mounting flange to far point of other end. (The amount of starter motor you see when it is installed is 7 1/4 inches) This shorter starter provides clearance to the header or manifold that the original starters; which could be 8 1/2 inches to 9 1/2 inches long; did not.

*Most headers. There is always the possibility of having headers that won't allow installation of starter without removing them. Anything is possible since different header brands can vary dramatically in construction.
---
| | | | |
| --- | --- | --- | --- |
| | | | |
| | | | |