Mikuni-Solex SRL 311 Parts from Rallye Enterprises, Ltd.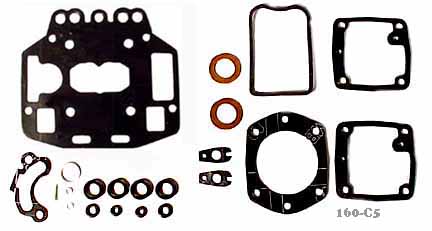 Mikuni Solex Type S4 Carb and Seal Kit #160-C5
(does one carb, includes the four throttle shaft seals!)
This type carb doesn't have the external float adjustment. Needle and seat is 14mm.
Be sure to check out the float gasket info page if you haven't already.
---