Mikuni-Solex SRL 311 Parts from Rallye Enterprises, Ltd.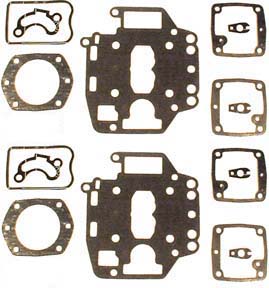 Mikuni Solex Carb Partial Gasket Set #160-D8
gaskets for 2 carbs as shown

CLOSEOUT; will not be available when sold out

Be sure to check out the float gasket info page if you haven't already.

These are actually for the TYPE S5 carbs; difference being the float gaskets; but may work on the S4 as well.

Sometimes these kits have various small parts; when they do we of course include them.
---